Since exploding onto the Queensland music scene in 2010, contemporary swing star Craig Martin has performed and thrilled audiences at many top venues including; The Arts Centre Gold Coast, Brisbane City Hall, Twin Towns, Brisbane Convention and Exhibition Centre, Logan Entertainment Centre, Redland Performing Arts Centre and Brisbane Jazz Club…..
This modern day crooner, originally from Liverpool England, has performed with many of the UK's leading big bands, including the UK's premier big band 'The Syd Lawrence Orchestra'.
This talented entertainer cleverly combines traditional and contemporary swing with great flair and imagination; he is a natural on stage, performing many of his own arrangements of the jazz/swing classics, with a style unique to him.
2012 was a busy year for Craig, the highlights included Craig and his Swing Band being asked to headline Logan's 'Jazz and Shiraz' Festival, this followed on from the success of his performance the previous year at the same event. In June, Craig had the privilege of working with Emma Pask, James Morrison's leading female vocalist, when she opened up Craig's sell out show at the Arts Centre Gold Coast. To end the year Craig was delighted to perform a swingin' forty minute set at Logan City's Christmas Carols Concert where he entertained the crowds alongside 'The Voice' stars, Prinnie Stevens and Mahalia Barnes!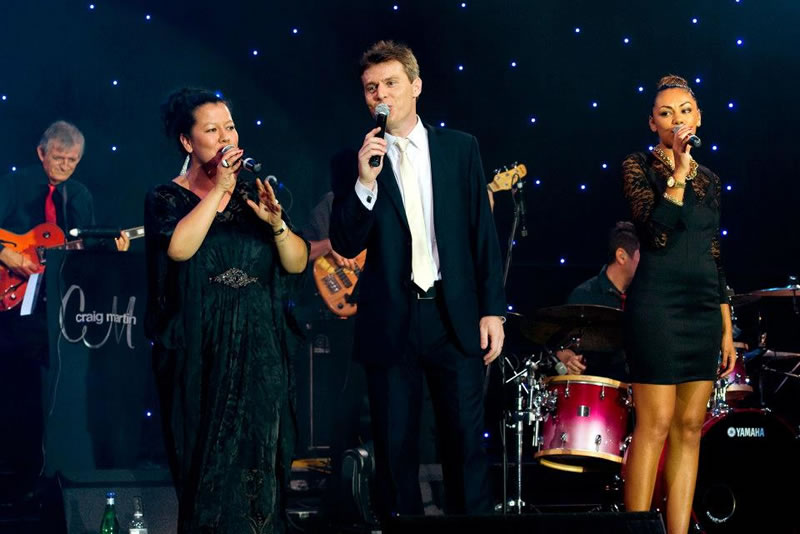 Above: Craig performing with 'The Voice' stars Prinnie Stevens and Mahalia Barnes, December 2012
Another career high of 2012 was when Craig was invited to perform a duet with Andre Rieu's, Aria award winning, leading soprano Mirusia, at the Redland's Christmas by Starlight Concert. Together they brought a little 'Winter Wonderland' to the event which was attended by an audience in excess of eight thousand people.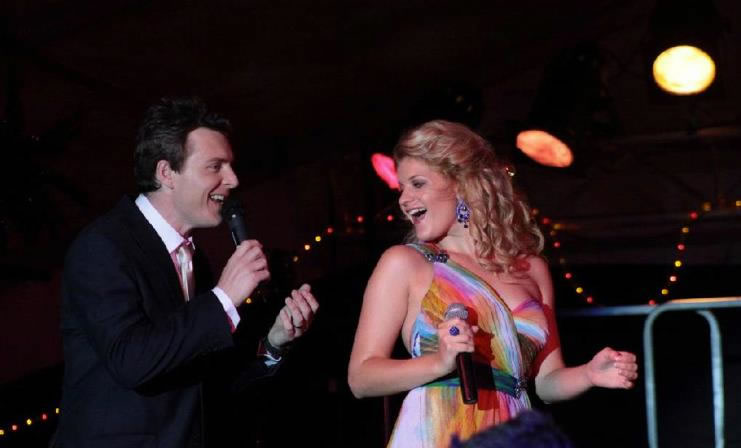 Above: Craig and Mirusia performing at Redlands 'Christmas by Starlight' Concert 2012
Last year saw Craig performing a big band set at the prestigious Mater 'Little Miracles Ball', a Sunshine Coast Jazz Club show in February which broke all box office attendance records, a sell out show interstate at the Hoot! Adelaide Hills Jazz Festival as well as headlining the 'Ignite Redlands Festival', Brisbane's 'Live & Wired Music Festival' and the 'Wynnum Manly Jazz Festival'.
Craig was also delighted when he was invited to sing with Australian swing legend John Morrison at a recent Brisbane Jazz Club 'Big Band Festival' event.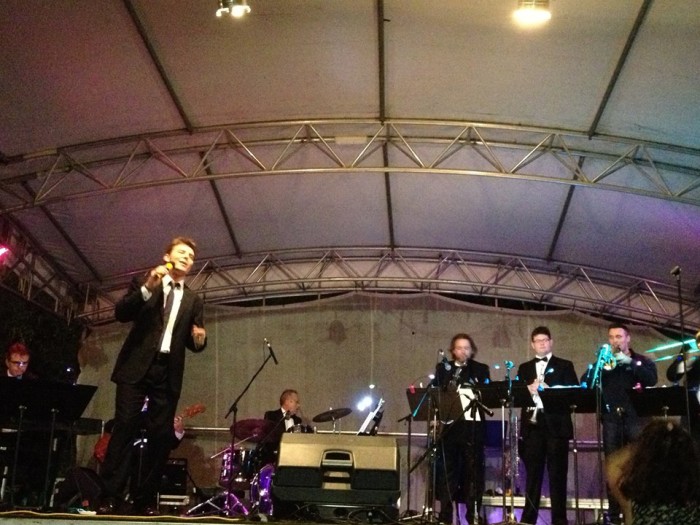 The 'Live & Wired Music Festival' Brisbane 2013